An exceptional performance – and we've got a signed copy, yay!
We're currently more than a little infatuated with Victoria Mullova playing Arvo Part (well he is a genius IMHO) compositions, and she plays soooo beautifully. I met her at the Nottingham Royal Concert Hall a couple of weeks ago when she was performing with the Halle and she signed this copy for me – this is an ONYX production with Jarvi and it is phenomenally good. It got a lot of air time at Munich when we were playing CDs.
Everyone who loves music should get a copy of this. www.viktoriamullova.com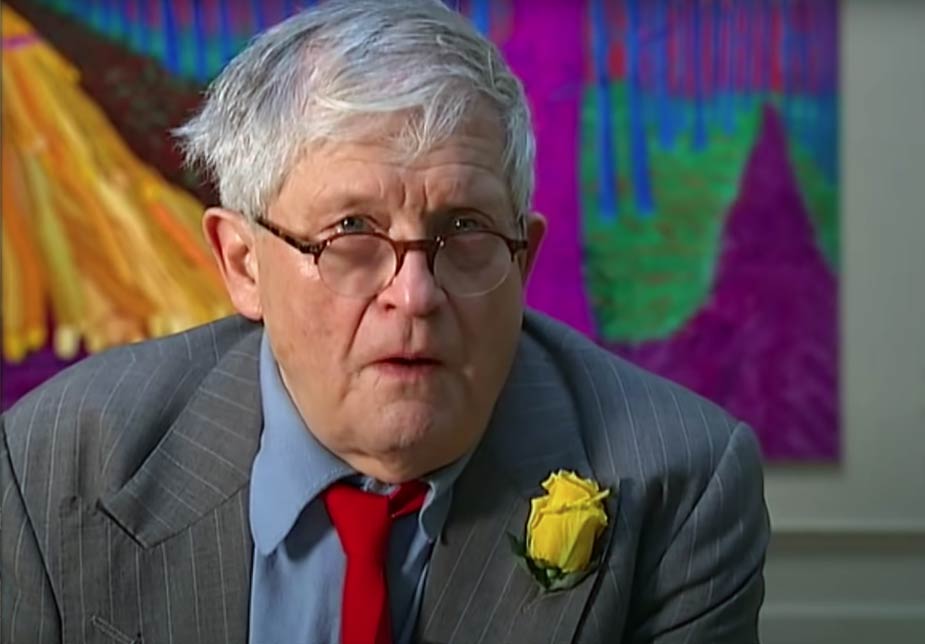 The Hockney exhibition at the Van Gogh Museum in Amsterdam.
I visited the first showing at the Royal Academy in London a few years ago to see 'David Hockney: A Bigger Picture.' A collection of East Yorkshire landscapes that are just magnificent, it was and is the best thing I've ever seen. l have a 'Mockney' of my own at home now, 'The Arrival Of Spring in Woldgate.'
As an aside there's a strong connection to Saltmills, Soltaire (which he has also painted & I have a print copy of) and is where my great grandparents did some work. The family story goes that they were paid by Sir Titus Salt in the form of some silver cutlery which I have a piece of.
Channel 4 interview talking about the Yorkshire landscapes.
4:3 Boiler Room TV.
They create some really special short films. Many accompany music and budding artists. Check 'em out on instagram. Definitely worth following. 4:3 Website.
Joe Boyd's been in touch…
I'm about to surface… This Saturday (April 29th), I will be a guest on Loose Ends (Radio Four 18.15 and BBC iPlayer thereafter talking about the Sixties and various related up-coming events. For example, on Tuesday May 2 at 21.30 at the Albert Hall* (up in the Elgar Room, not the big hall…) I will join a few other '60s Relics to present the Pink Floyd / Alexandra Palace / 14-Hour Technicolor Dream film by Peter Whitehead. That's the one with John Lennon on LSD wandering around staring at the lights and his not-yet-met future wife Yoko cutting the underwear off a beautiful girl in a bit of performance art, as well as close-ups of Syd Barrett improvising in the studio on Interstellar Overdrive.
Then on May 14 @ 19.00, I make my first visit to Spiritland, the new hi-fi sound-bar in Kings Cross for an evening talking about Nick Drake with Peter Paphides. Peter has a special place in the story of Nick's posthumous career – he was one of the first journalists to write an extended appreciation of Nick's music (in Time Out).
And finally, on July 3, I will be back at the Albert Hall to present the film 'Jimi Hendrix' that I co-produced back in 1973. It includes those iconic Jimi moments such as setting fire to his guitar at Monterrey Pop, Star-Spangled Woodstock and throwing his guitar down for the last time at the end of a great Isle of Wight set. It also has memorable interview moments such as: Pete Townshend talking about Eric Clapton asking him out to the movies so they could share their anxiety about how much better Jimi was than they were; pre-London girlfriend Fayne Pridgin recounting how Jimi spent the grocery money on an LP by someone she'd never heard of ("Bob Dylan? Who the fuck is Bob Dylan?"); and Little Richard explaining how Jimi's playing "made my big toe shoot up in my boot!"
For more info on the man himself, see Joe's website.
photo by John Sturrock
Spiritland hosted 'A night of musical selections for the connoisseur.'
All funds raised were donated by Jarvis Cocker and Steve Mackey to UNICEF, Syrian Children's Fund and #cookforsyria. The evening was deemed a resounding success. And the sound system wasn't too shabby either…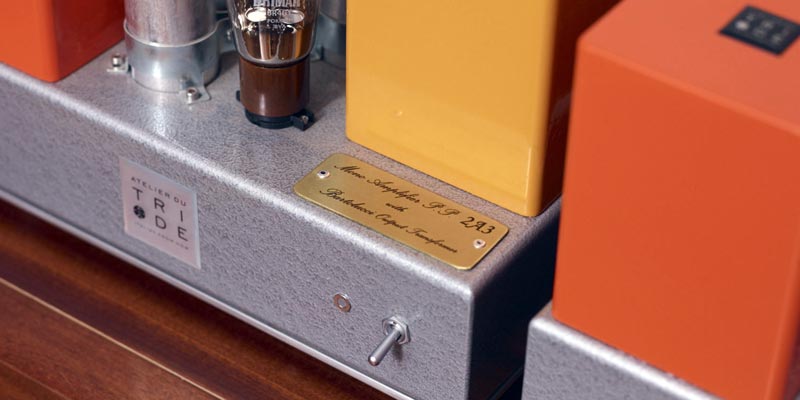 photo by Tom Cockram
Spiritland is now officially open.
Open seven days a week, from early in the morning until late night, playing music all day and night on a brand new and totally unique sound system designed and built by Living Voice. See the website for more information.
photo by Caroline Purday
Talking of noteworthy musical goings-on in King's Cross…
Along with the imminent official launch of Spiritland, Dame Evelyn Glennie has been voted the first King's Cross Musician in Residence. See the King's Cross website for more information.
Joe Boyd's 'Record Box' from John Peel's archive collection.
We spent a day with legendary producer Joe listening to some of his fantastic recordings back in 2012, so we're pleased to see his take on the equally legendary DJ's archives.
'Record Boxes' are an initiative by the John Peel Foundation in conjunction with arts organisation The Space which invites 'a stellar line-up of musicians to handpick the records that chart their own musical stories.'
Kevin in full flow again…
A follow-up video from our venture to the Warsaw Audio Video Show, with our fearless leader expounding upon some of the details which make the Vox Olympian unique, along with an insight into the logistical challenge shipping these represents.
There's no truth in the rumour we're lobbying Boeing for redesigned cargo doors on the 747.
Speaking of Spiritland…
Spiritland is a new space for music lovers in London, delivering the highest quality in both sound reproduction and musical programming with more than a little help from Living Voice/Definitive Audio.
Spiritland has been running since October 2014 in Merchants Tavern, Angela Hartnett's East London restaurant, playing a wide range of music, primarily on vinyl, to a discerning crowd of music lovers. Come Summer 2016, Spiritland moves into a dedicated space with a unique bespoke sound system built by Living Voice.
We're working on an elegant system with musical clarity and weight, designed to play a wide variety of programme material, exploring rock, jazz, soul, country, reggae and electronic music. More soon.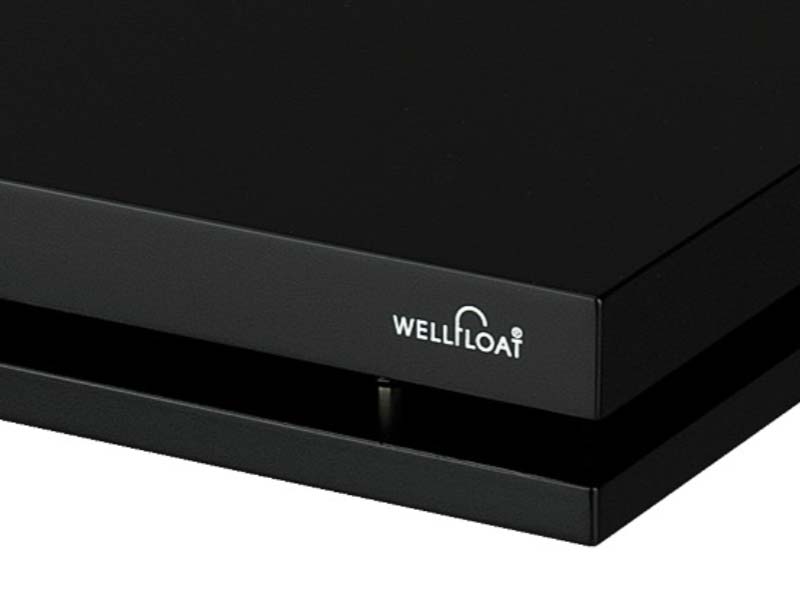 Floating our boat.
We've tried a lot of 'isolation' devices. Sometimes we think we must have tried all of them in fact, or perhaps it just feels that way. Some are inevitably more successful for our nefarious purposes than others, often presenting a 'one step forward, one step back' result, improving performance in one area but perhaps losing something else along the way.
If, however, we had to choose just one, the CEC WellFloat board has become something of a 'go-to' choice, not only does it bring an entirely positive enhancement to CD replay, it's proved to be a remarkably versatile, well-balanced (no pun intended) device in a wider range of applications than we might have anticipated.
Kevin's on the telly!
Polish telly to be precise. We took the Vox Olympians to the Warsaw Audio Video Show in November (2015) and it's fair to say we hadn't anticipated how extensive the interest would be, reflected by all the main news media covering the show in some depth.
Couple of interesting videos of our Mr. Scott talking about how and why the Vox Olympian came to be. The page itself is in Polish, but wisely Kevin decided to stick to English. (Scroll down the page for the second video).
Hollywood goes Air Scout.
Elijah Wood played a set with his band at the Spiritland venue over the summer. Good sounds on the Air Scout system. Which actually set both us and the Spiritland team thinking…
Wait a minute. Those look strangely familiar…
We're always open to getting high quality music reproduction to a wider audience.
We originally supplied the Canary monoblock power amps for the Spiritland system in the Merchant's Tavern bar and restaurant, a venue intended as a bold new concept in hospitality, a place for appreciating music in a leisurely and luxurious style.
So as you can imagine we were quietly pleased to see the original Tannoys (fine though they were) replaced by our Air Scout system. A very pleasant blast from our past.
Delightful debut original recording from label Coup Perdu.
Glenn Armstrong of Nottingham based label Coup d'Archet launches new label with album inspired by Gallic legend Serge Gainsbourg.
The result is a beautiful and critically acclaimed album demonstrating amongst other things that there was rather more to SG than is generally known in the UK.
Appreciation by Roy Gregory here or more info on the website.